Portsmouth, New Hampshire is both a popular tourist destination and a historic seaport; it was first settled in the early 17th century. It sits along the bank of the Piscataqua River. As the city prospered, it became known for its architecture that includes examples of Colonial, Federal, and Georgian styles. The National Trust for Historic Preservation named the town one of a "Dozen Distinctive Destinations" in 2008. Portsmouth is also home to several attractions, like the Prescott Park Arts Festival, and is close to others like the Odiorne Point State Park.
Prescott Park Arts Festival
The Prescott Park Arts Festival is held throughout the summer in the downtown near the Piscataqua River. Established in 1974, its aim is to provide live musical and theatrical performances. There is also an outdoor theater where people can watch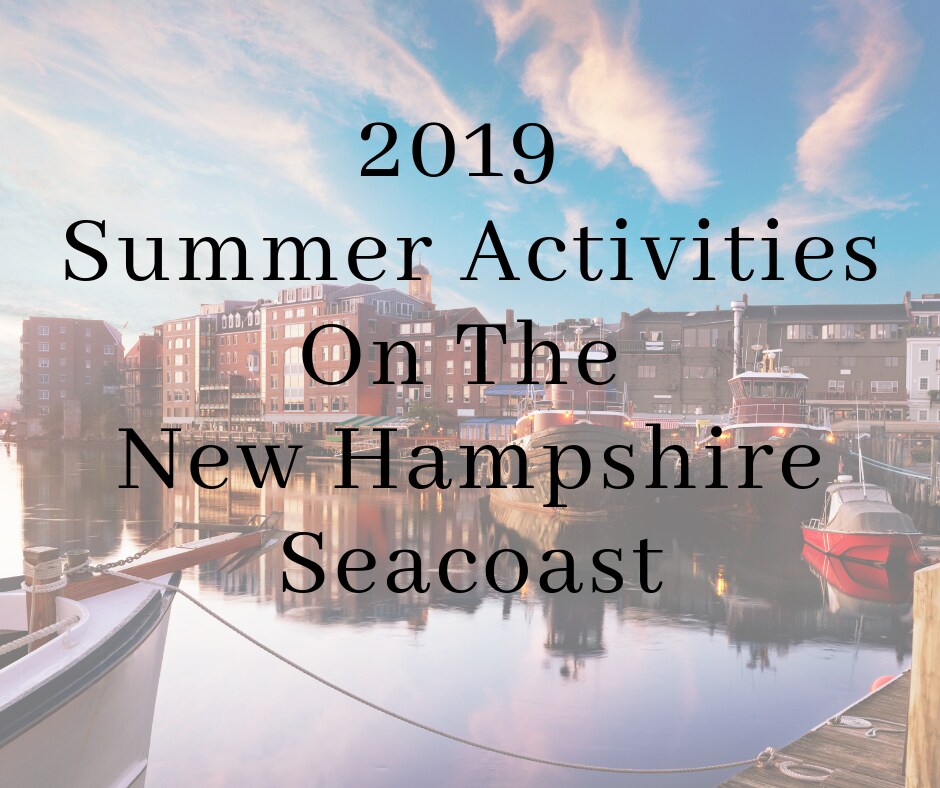 movies. The River House Concert Series hosts live performers from all over the world, and they perform a variety of genres including folk, bluegrass, and jazz. The concerts always start at 7 p.m. For more information, visit prescottpark.org or call (603) 436-2848.
Stratham Fair
The 52nd Stratham Fair will take place from July 18th to 21st. The attractions are those of old country fairs: rides, music, 4H displays, magic acts, and games. The fair has three stages: a center stage, a beer tent stage, and a family fun stage. The family fun stage hosts the traditional pie-eating contest. To learn more, visit strathamfair.com or call (603) 772-4977.
Water Country
Located in Portsmouth, Water Country is the largest water park in all of New England. It opens every day at 10:30, and it will close for the season right after Labor Day. Water Park, which first opened over 30 years ago, has a variety of slides and rides. The Giant Wave Pool contains 700,000 gallons of water and is thus supposed to be the largest wave pool in New England. The Pirate's Pool & Lagoon includes a mock-up of a pirate ship where visitors can explore and play. For more information, visit watercountry.com or call (603) 427-1111.
Odiorne Point State Park
Located three miles south of town, Odiorne Point State Park is the longest stretch of unspoiled shore on the 18- mile coast of New Hampshire. It includes a variety of habitats ranging from tidepools to pebble beaches to marshes. The park boasts hiking trails, picnic tables, and a playground. People can go fishing or boating in the Atlantic Ocean. During winter, people may ski or use snowshoes. The Seacoast Science is one of the park's main attractions. Its exhibits are dedicated to the park's natural history and include aquaria, touch tanks, and a 32-foot long humpback whale skeleton. Admission to the park costs $4.00 for adults and $2.00 for children between 6 and 11 years old. To learn more, visit nhstateparks.org or call (603) 436-7406.
Hampton Beach State Park
Hampton Beach State Park is located on the New Hampshire coast about 17 miles south of town. Visitors can swim and fish. Lifeguards are on duty from June 11 to September 5, and their hours are 9 a.m. to 5 p.m. The park has picnic tables and a playground. It also has an RV campsite with 28 sites that is the only RV park along the coast. While the park is open all year, the RV campsite is only open from May to October. The RV campsite has full hook-ups and a dump station. While visitors may bring leashed pets to the park, they may not bring them to the beach from May 1 to September 30. Visitors are also required to clean up after their pets. For more information, visit nhstateparks.org or call (603) 926-8990.
Harbor Cruises
Portsmouth Harbor Cruises, which opened in 1982, takes people on cruises of the Piscataqua River and into the Atlantic Ocean. The Harbor Cruise is a narrated cruise that covers almost 400 years of history. During the Isles of Shoals cruise, visitors will venture into the Atlantic to see nine islands that are six miles off the coast. The Inland River & Foliage Cruise takes travelers into an estuary. The various cruises can be anywhere from 1 to 2.5 hours long, and they are offered from mid-May to late October. To learn more, visit portsmouthharbor.com or call (800) 776-0915 or (603) 436-8084.
Granite State Whale Watch
Located in Rye, the Granite State Whale Watch is roughly six miles from town. At least five species of whale have been sighted in the area, including finback whales that can weigh up to 70 tons. The other whales are the humpback whales, right whales, minke whales, and pilot whales. Travelers may also see sharks, ocean sunfish, dolphins, harbor seals, tuna, and harbor porpoises. A typical expedition lasts four or five hours. The Granite State Whale Watch operates from mid-May to early October. Tickets for adults cost $38.00; tickets for seniors (60+) cost $30.00; tickets for children between 4 and 15 cost $25.00; children under four get in free. For more information, visit granitestatewhalewatch.com or call (800) 964-5545 or (603) 964-5545.
Strawberry Banke Museum
The Strawberry Banke Museum is located in the historic district. It is an outdoor history museum that occupies ten acres and boasts 32 historic buildings and eight heritage gardens. Strawberry Banke was an actual neighborhood, and the oldest buildings date back to 1695. Many of the houses are decorated in the style of the time when they were originally built. Some buildings are used to demonstrate some of the trades of the time. For example, the Dinsmoore Shop is devoted to coopering or making barrels, and visitors can watch a cooper at work. Similarly, the heritage gardens reflect changing tastes and techniques: one is a colonial kitchen garden, another is a Victorian garden with then-fashionable ornamental plants, and a third is a WWII Victory garden. The museum is open from 10 a.m. to 5 p.m. seven days a week. Admission costs $19.50 for adults, $9.00 for children between 5 and 17, and free for children under 5. To learn more, visit strawberybanke.org or call (603) 433-1100.
After enjoying your day in Portsmouth or on the greater seacoast, come visit us at Port City Nissan to take a test drive along the coast and let us help you with the best car buying experience you can imagine. Visit us online at portcitynissan.com to learn more.