Delayed Payment
Effective March 17th, 2020 until June 30th, 2020…
Port City Nissan is offering a special 90-day delayed payment option!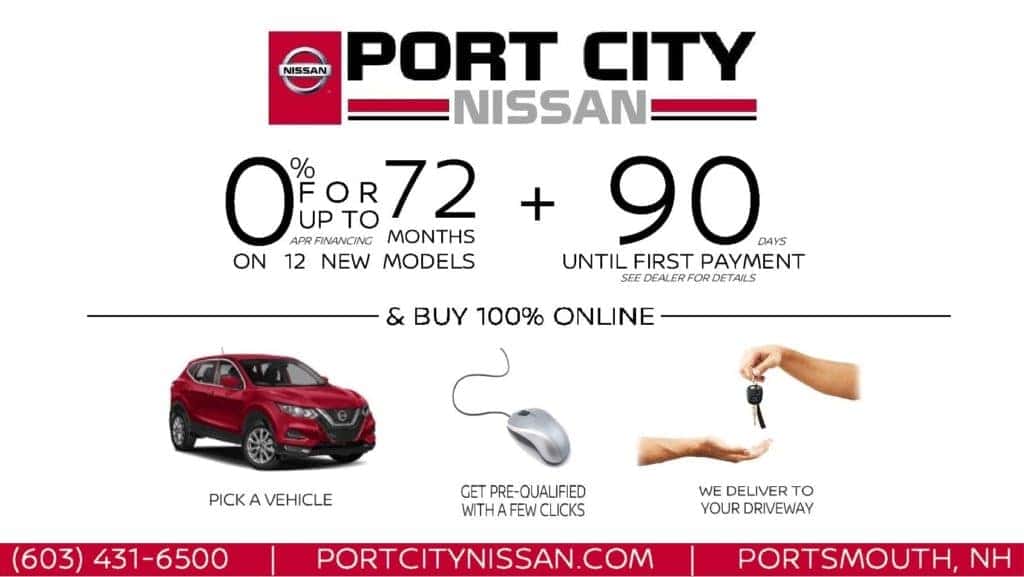 This payment option is for qualified customers who purchase any new Nissan financed with Special APR or Dealer Choice APR via the Nissan Motor Acceptance Corporation (NMAC).
This special 90-Day Delayed Payment Option allows qualified customers to delay their first payment for up to 90 days on Special APR and Dealer Choice APR contracts. See dealer for additional details.