2021 Nissan Titan Build Off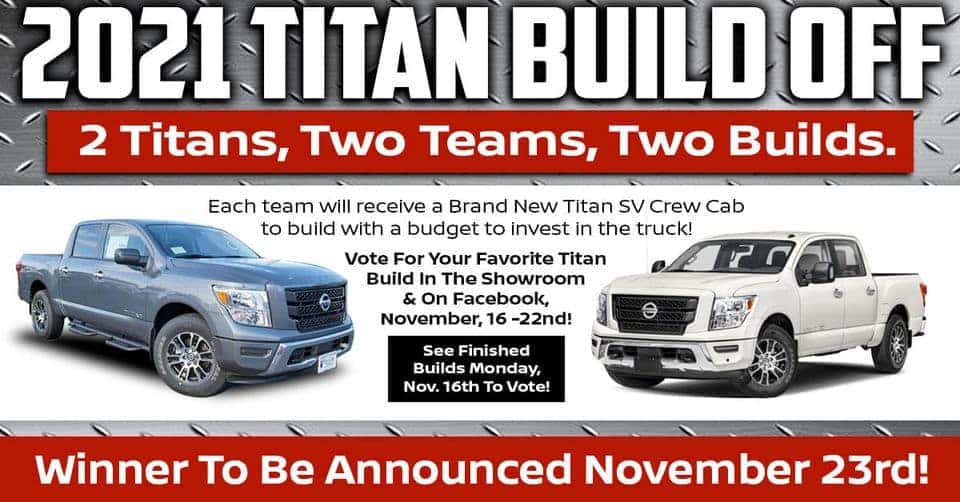 The battle has begun! Which one do you fancy?
Please vote below for which brand new 2021 Nissan Titan you like the best! Both of these brand new trucks are currently for sale at Port City Nissan. To learn more about each truck simply click on the vehicle image below or stop in and take one for a drive!