Importance of Regular Service & Maintenance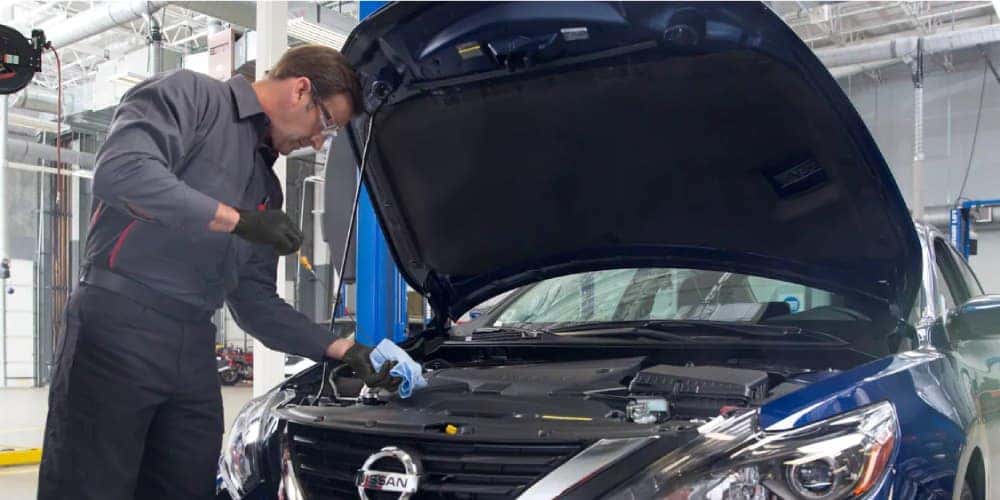 ---
In order to keep your vehicle running at its best on the Dover roads, it's more important than ever to keep up with your vehicle's recommended service schedule. If you're not sure what your vehicle's service schedule is or what kind of service is your vehicle needs, then don't worry. The service center at Port City Nissan has put together a helpful guide to show you what kind of services we recommend that your vehicle receives at certain mileage intervals. Check out our recommended vehicle service schedule guide, and visit our service center the next time your vehicle needs minor maintenance or serious repairs.
Why Get Regular Service & Maintenance?
One of the most obvious benefits of routine service and maintenance is improving your vehicle's overall performance on the Exeter roads. However, there are plenty of other advantages offered by following your vehicle's recommended service schedule, including:
Knowing your vehicle is safe to drive

Detecting major problems early before they worsen, saving you money on costly repairs

Having higher resale value

Allows you to know when you should bring your vehicle in for service in the future
Recommended Service & Maintenance Schedule
While the specific services recommended for a vehicle at certain mileage intervals can vary depending on the type of vehicle it is, here is a standard service and maintenance schedule that every York driver can follow to keep their vehicle in tip-top shape:
Every 3 Months / 3,000 Miles
Automatic transmission

Power steering

Wiper fluid levels

Engine oil and air filter

Belts, exhaust, and hoses

All lights inside and out

Fuel filter

Tire pressure, tire tread wear, and tear check
Every 6 Months / 6,000 Miles
Windshield wipers

Polish your vehicle

Car battery and cables

Chassis lubrication
Every 12 Months / 12,000 Miles
Transmission fluid levels

Steering and suspension

Brake system

Coolant levels
Monthly Service & Maintenance Recommendations
To keep an even better eye on your vehicle, here are some services that we recommend having every month:
Check your vehicle's tire pressure and tread.

Make sure your vehicle's windshield wiper fluid is filled.

See if the check engine light is on.

Clean the interior and exterior of your vehicle.

Check to see if the interior and exterior lights work.
If your vehicle needs any kind of service or maintenance, or if you're unsure what your vehicle needs, schedule a visit at Port City Nissan. We'll get your vehicle serviced and repaired, so you can get back on the Portsmouth roads in no time at all.
Service Your Vehicle at Port City Nissan
Whether you driving a new Nissan or anything else, we'll get your vehicle taken care of quickly and affordably. Use our service specials to save on every visit to our service center, and contact us for whatever you need.